Victoria is a member of the Project C.U.R.E. Ambassador Board and has volunteered sorting and packing medical supplies with colleagues in an effort to help PROJECT CURE'S mission. Following is information from www.projectcure.org for your reference and how you can help.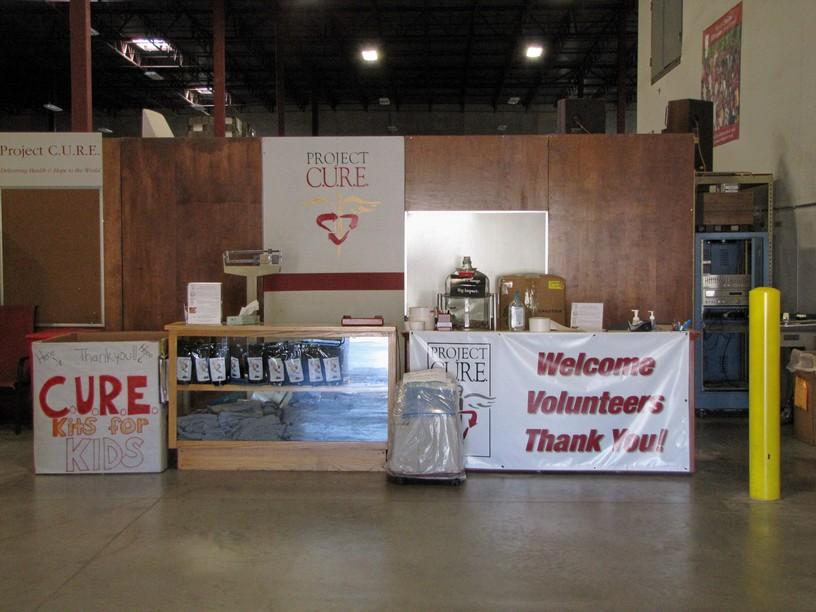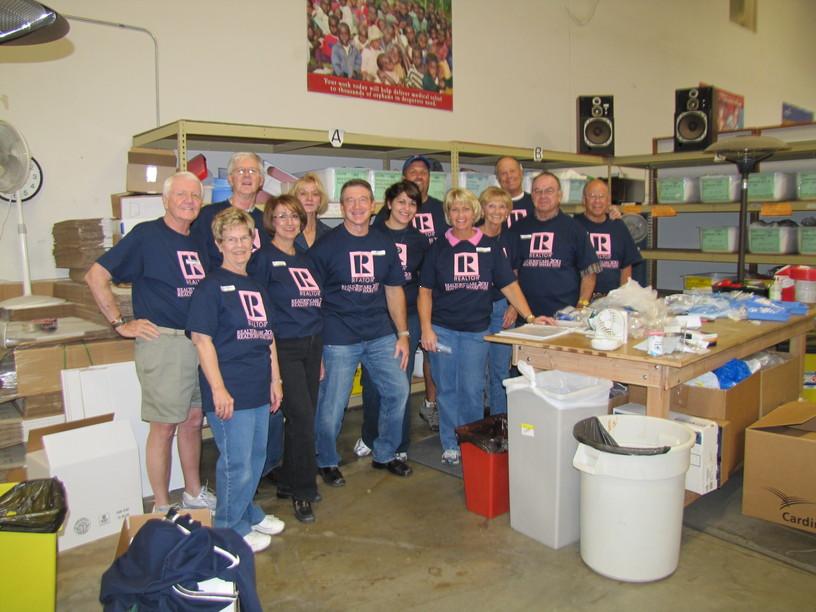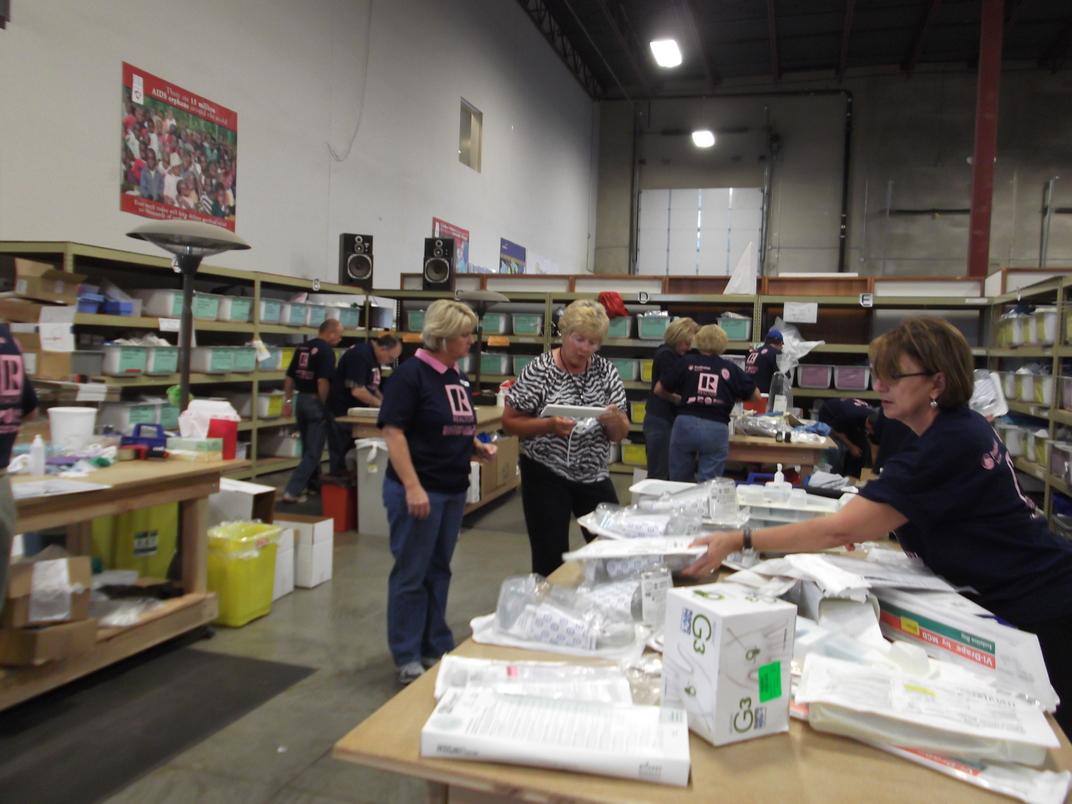 PROJECT C.U.R.E. (Commission on Urgent Relief & Equipment) was founded in 1987 to help meet the need for medical supplies, equipment and services around the world. PROJECT C.U.R.E. builds sustainable healthcare infrastructure by providing the medical supplies and equipment that medical personnel need to deliver healthcare to their communities. Since its inception, PROJECT C.U.R.E. has delivered medical relief to needy people in more than 120 countries.
PROJECT C.U.R.E. does not manage or operate international hospitals or clinics. Instead, PROJECT C.U.R.E. works with recipient partner organizations by donating the medical supplies and equipment they need to provide healthcare to the people in the local community. These recipient partner organizations may be government facilities or medical facilities owned or managed by private or religious organizations. PROJECT C.U.R.E. provides donated medical supplies and equipment to both small clinics and very large hospitals. Visit our blog to learn more about specific projects.

Subscribe to the Project C.U.R.E. blog.
The

Process
Each week, PROJECT C.U.R.E. receives hundreds of thousands of dollars of donated medical supplies and equipment through our PROCURE program. PROJECT C.U.R.E. requests medical supply and equipment items from medical manufacturers, wholesale distributors, hospitals and clinics. We maintain large distribution centers in four cities and collection centers in additional cities across the United States. Find a PROJECT C.U.R.E. location near you.
PROJECT C.U.R.E. provides valuable services in addition to the donated medical relief. PROJECT C.U.R.E. performs a detailed on-site needs assessment studies prior to any donation to make certain that the items delivered are the items that are needed. Our team manages all of the details of the donations and delivery to the recipient including the documentation and supply-chain management.
Thousands of volunteers (C.U.R.E. CORPS) sort the donations and catalogue the items into PROJECT C.U.R.E.'s inventory system. Biomedical technicians and engineers check and certify all equipment prior to donation and match those items with the required consumable supplies.
Using the information from the needs assessment, PROJECT C.U.R.E.'s CARGO donations are customized according to the specific needs of each country. The items are hand-loaded in order to maximize the amount of material in the CARGO load, and to avoid damage in transit. Most of PROJECT C.U.R.E.'s donations are delivered by cargo ship; some are delivered by aircraft. The typical size of an ocean-going cargo container is 40 feet long, which is approximately the size of a semi-truck trailer.
In addition, PROJECT C.U.R.E. provides C.U.R.E. KITS of medical supplies that are designed for travelers to carry as luggage to hospitals and clinics. PROJECT C.U.R.E. sponsors C.U.R.E. CLINICS through which medical personnel travel to our partner hospitals and assist doctors and nurses in the field. Finally, PROJECT C.U.R.E. works with individuals and groups to fill C.U.R.E. Kits for Kids, which are shoebox-sized containers of home healthcare supplies that are distributed through PROJECT C.U.R.E. recipient sites to parents of children ages zero to 15.
One

day,

one

hospital,

one

patient

at

a

time,

PROJECT

C.U.R.E.

is

changing

the

world!